Private tour of Auckland
Our cruise ended in the morning and our flight home wasn't until 730 at night. We hired Tui Tours to pick us up at the ship, show us Auckland, and bring us to the airport. We told Tui tours what our interests were (wife is a ceramic artist) etc. They researched applicable pottery events, presented us with suggestions, and designed a custom tour for us. Our tour guide Stephanie was great. Knowledgeable, friendly, helpful, flexible, etc. We had a wonderful day, and would highly recommend Tui Tours.
San Diego, California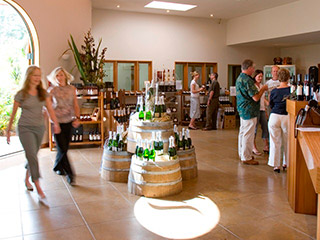 Hobbiton, Waitomo & Rotorua
Thank you so much for touring with my family. We had an amazing time and you really enhanced our New Zealand experience.
I would like to personally thank you and Tui Tours for personally accompanying us on the tour from Auckland to Rotoroa.
Your knowledge of New Zealand, your wonderful company, and the beautiful scenery including the amazing Waitomo Caves and the enchanting Hobbiton site absolutely delighted my wife and children. I will definitely recommend you here.
We look forward to staying in touch with you and if we can be of further assistance to your guests whenever they stop over in Abu Dhabi, please don't hesitate to call on us.
Omar
Auckland Day Tour
Ik ben opzoek naar een korte tour in auckland in de voormiddag op onze 2e dag in nieuw zeeland ondanks het slechte weer heb ik hem gevonden bij tui tour. Wij waren vandaag maar met 2.we hebben dan ook een privé rondleiding gekregen van Stefanie die ons rondrijd met haar eigen wagen. Ze heeft ons de mooiste dingen laten zien in auckland city.het mooiste is dat stefanie en haar man alle mooie wandelingen in heel nieuw Zeeland hebben gedaan.dan kan je wel voorstellen dat onze tocht te kort was en haar tips zijn geweldig want onze reis van 4 weken is niet genoeg. Thanks stefanie en tui tour voor de mooie voormiddag in auckland.
"Tour in auckland city"  Google Translation of above
I'm looking for a short tour in Auckland in the morning on our 2nd day in new zealand despite the bad weather I found Tui Tour. We were today but 2.we also got a private tour of Stefanie to drive around us with her own car. She showed us the most beautiful things in Auckland City .The best part is that Stefanie and her husband enjoy walks throughout New Zealand have gedaan.dan you can imagine that our trip was too short and her tips are great for our trip four weeks is not enough. Thanks Stefanie and tui tour for the beautiful morning in Auckland
Suzy D & Danny
Belgium
Stephanie was very pleasant and informative….very warm to welcome us On the tour so was her colleague who accompanied her and was driving …very professional and i would recommend everyone to go with them to book tours around Auckland …..i enjoyed their service And company throughly….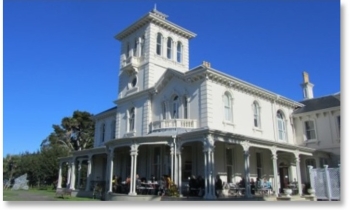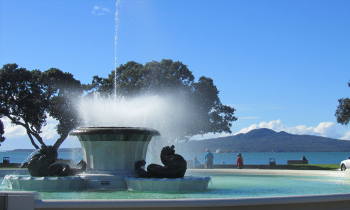 Auckland and Matakana Tour
This was an absolutely charming trip. From beginning to end. The beaches and Warkworth were spectacular and the Honey Centre was a real surprise. Try out the Mead – it's like something out of Game of Thrones!
The 800 year old Kauri trees were wonderful. This was just so laid back and lovely. Just how I think about New Zealand.
Bruce Boundy, Sydney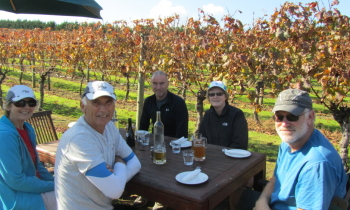 Half Day Tour of Auckland
We (3 adults) had a great tour around Auckland. Our tour guide show us very nice place like Mt. Eden, wintergarden, Devonport, harbor bridge and further more. We drove in her car around a got some refreshments. At the end we took the ferry from Devonport back to Auckland. This half day tour is advisable.
Mat G, Basel, Switzerland
From Janet, Graeme, Sarah and Michael
Thanks for turning on a super half day tour of Auckland. Our cruise arrived first thing but our plane wasn't departing until late afternoon, and Steph gave us an excellent insight during our tour. She worked out a route that fitted in with our interests and our schedule and was friendly, informative and flexible.
We would commend Tui Tours to anyone visiting Auckland.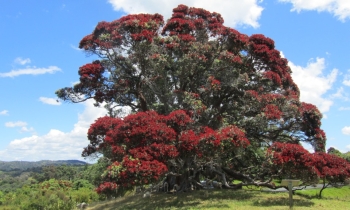 Auckland Tour
Thanks Raewyn for a wonderful trip around Auckland, Sunday 24th Jan. Fantastic fabrics in Devonport, great range for quilters. Hope you are okay.
Best wishes – Jennie Calderon